Pima Air and Space Museum
The
Pima Air and Space Museum
had also been on my list for some time. Janice is not a great fan of Air Museums and so she dropped me off and headed out to lunch with the Rays. I was also able to get on a tour of the
Air Force Maintenance and Regeneration Group
(aka "boneyard"). Both were great. The Museum has lots of models which one doesn't often see.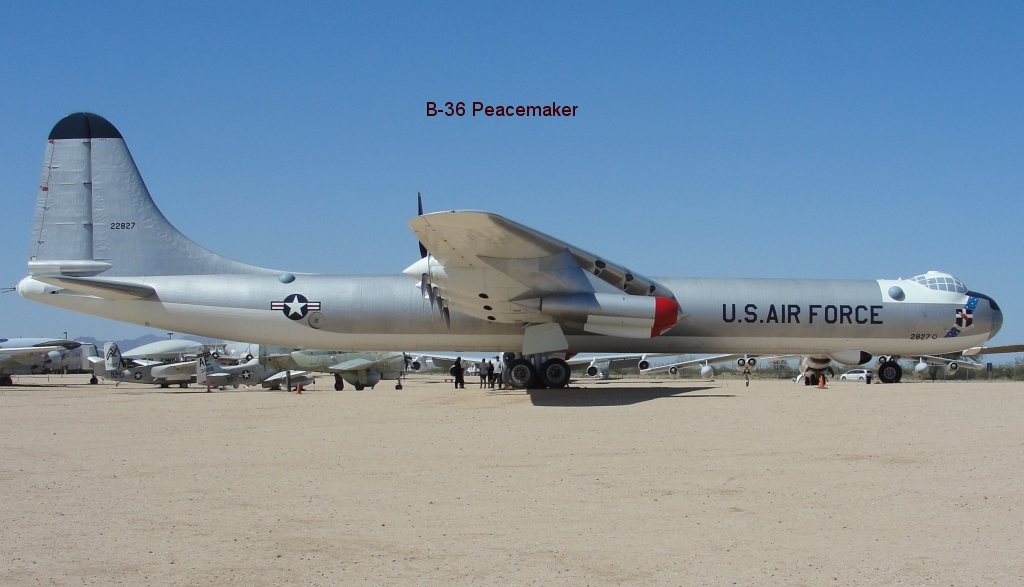 The Museum consisted of Galleries and an outdoor display. Both were quite impressive.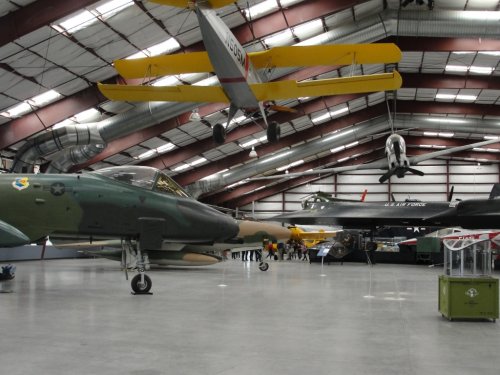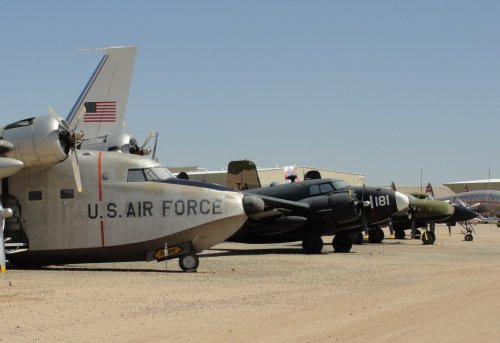 Some of the displays had interesting stories associated with them. Below is a P-51 which was flown by Lt. Louis Curdes. The closeup of his record shows he shot down airplanes in each theater (German, Italian, and Japanese) and also received a medal for shooting down an American C-47 which was unknowingly lining up to land on an occupied island. He shot out each engine, it ditched in the ocean, and all passengers were picked up by Americans.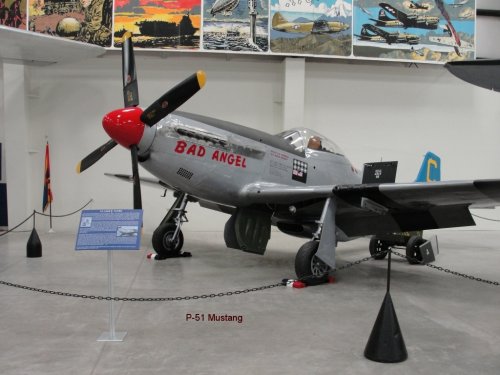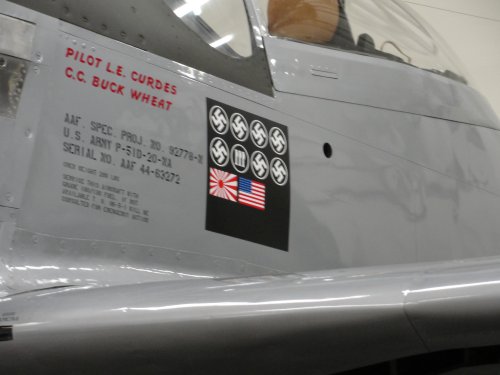 The AMARG was also very interesting. Unfortunately, I was on the wrong side of the bus to see fighters (note: next time sit on left hand side. However, I saw more C-130s in one place than I ever had.

The spray about a 1/4 inch layer of black flexible plastic over parts of the airplane and then shoot a thin coating of white rubber to reflect the sunlight. They had a line up of airplanes where they were testing different coatings and techniques.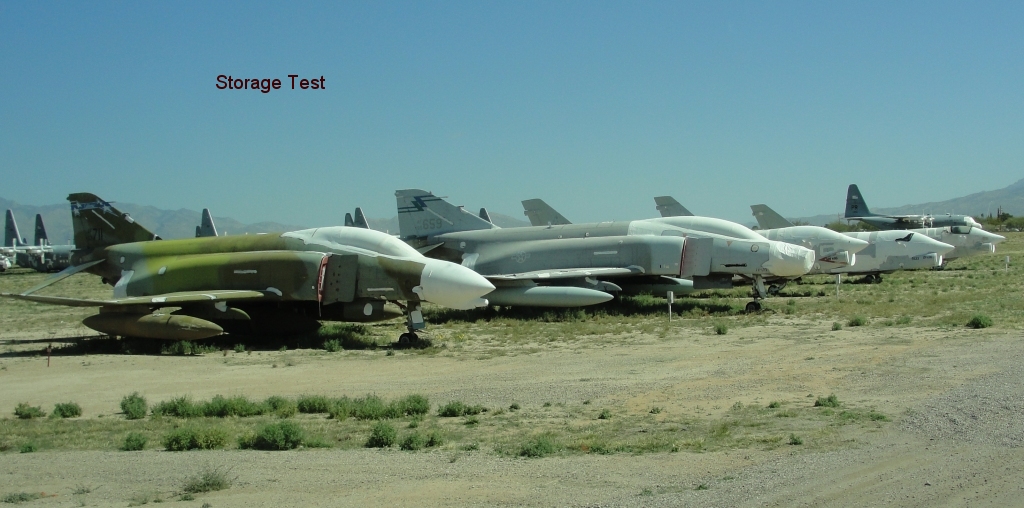 All in all, it was a great visit and I took over 200 pictures. I've put the best of the lot in the
following gallery
.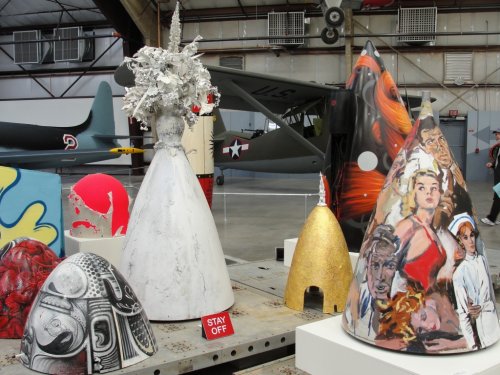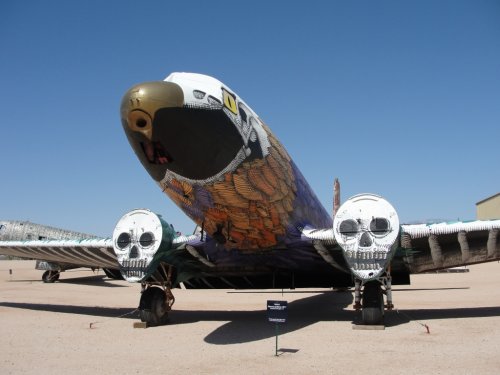 As many know, I like "folk art. Pima Museum invites local artists to "decorate" nose cones and some airplanes.