Phoenix Stay
We made it to Phoenix and stayed with my sister for a few days. The first morning, Dee went out to check on the hummingbird feeder and noticed smoke coming from a neighbor's house. She called 911 and the excitement ensued. I made a movie of the results with files for
Windows
and
Mac/IPad
.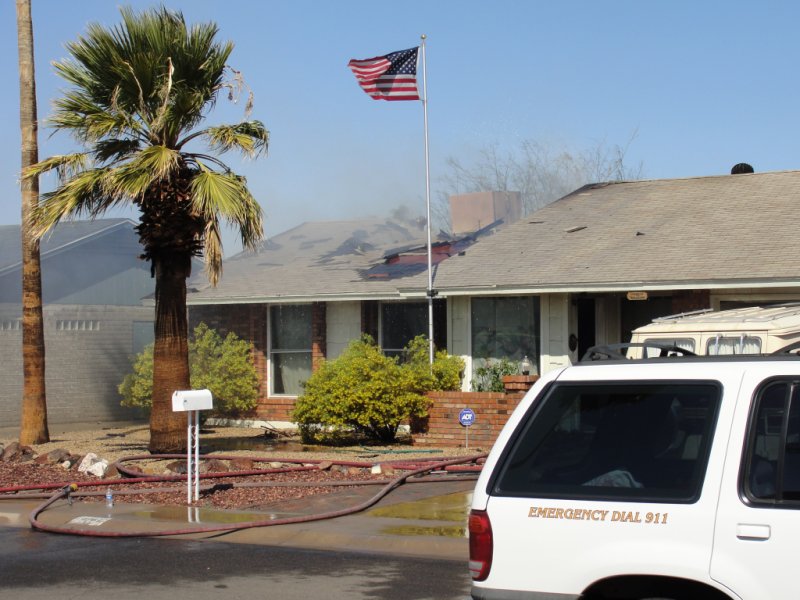 I took Janice to dinner at a restaurant I had gone to several times when in Phoenix on business. It is called the Pinnacle Peak Patio and they do serve good steaks. Warning: If you wear a tie, they will cut it off and staple it to the rafters. If you order a steak well-done, they will bring out a boot on a plate as a joke.

We also took in a Mariner's game in Peoria. It was their first "home" game. Believe it or not, they lost one of the few pre-season games that day.

I was impressed with the stadium, it had probably more green grass than Phoenix. They also had a spectator low-cost area outside of the fence called "the Lawn". Got a good picture of Ichiro as well.