USA Tour Week Five and Six - Oct 2-8
Janice's cousin (Phyllis) lives in farm country with her husband (Larry). Larry is retired and collects farm equipment and tractors. He used the horse drawn equipment when he was 10 years old.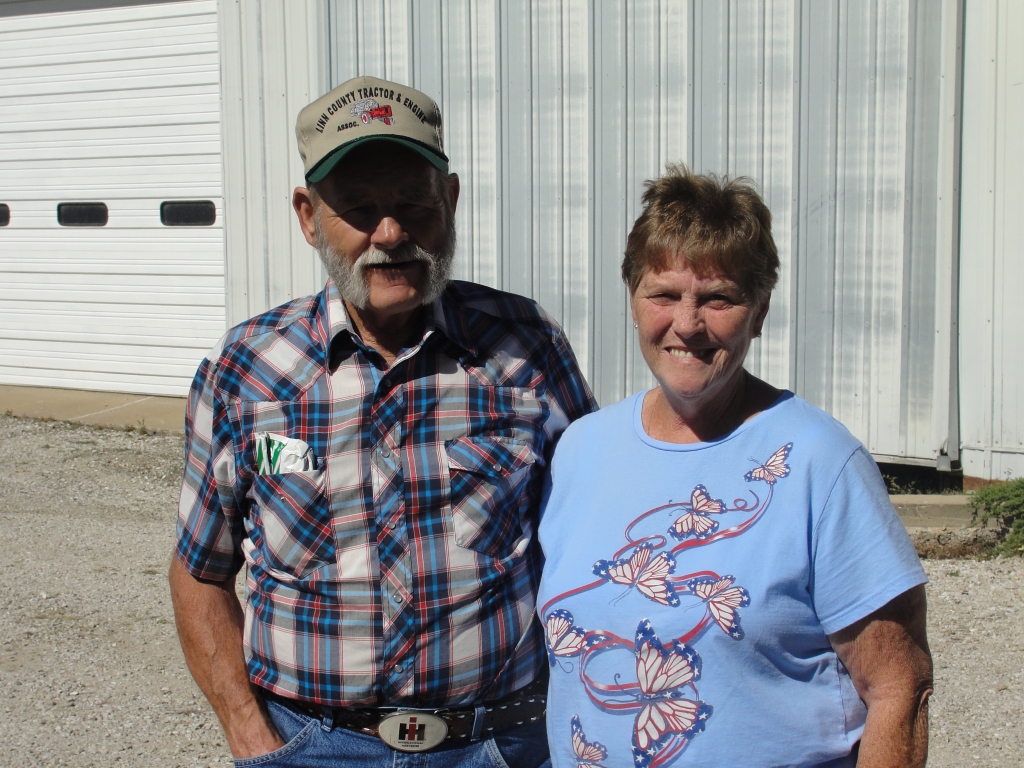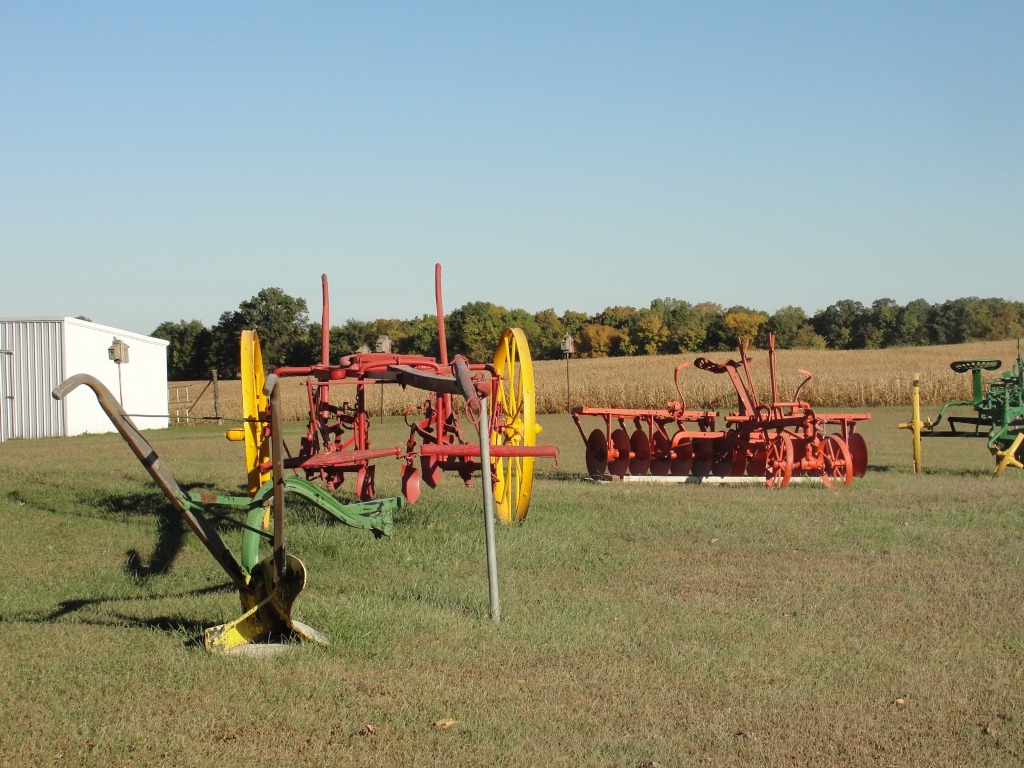 The fall colors were staring to come out and it was starting to look quite nice.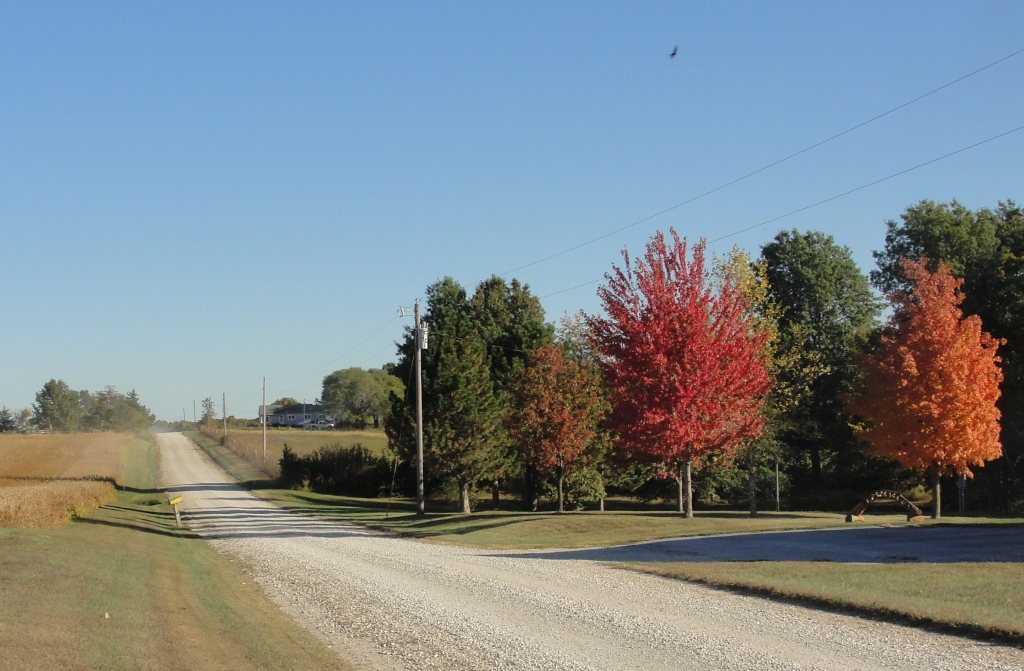 The soybeans were also about ready to be harvested. So, here is a picture for those who don't know where their tofu comes from.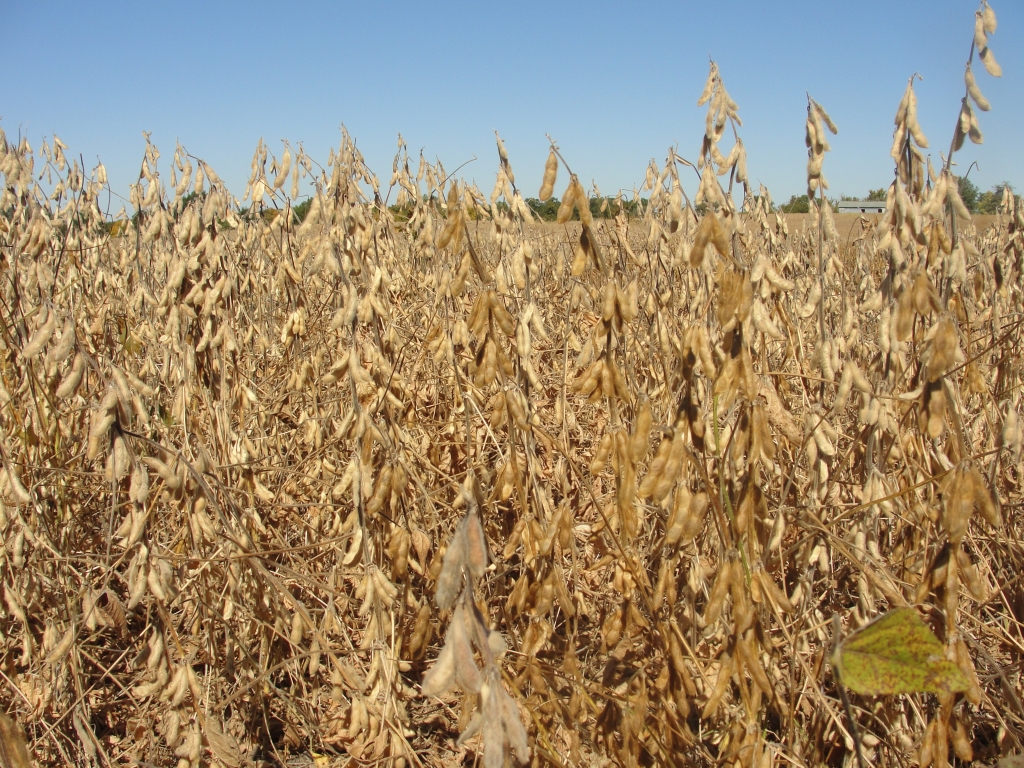 Larry restores tractors and participates in "tractor drives". This is where a bunch of guys get in their antique tractors and drive them from city to city. So, we had to see Larry's prize tractor.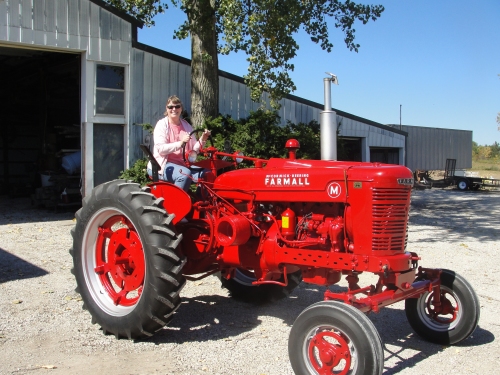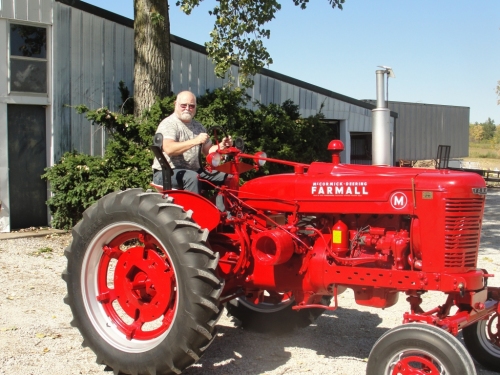 If you want to see the tractor run,
click here
.
From Brookfield, we went to Idaho near Cedar Rapids so that Janice could get the levelers fixed. Yep, got to sepdnd part of a day in a repair waiting room. After that, we traveled to Kansas City to see my Uncle Frazier who was in tje hospital. From there, we headed cross Kansas. We made a bathroom stop in Caukland, Kansas and it turned into a photo opportunity. They had a very old town with the largest ball of sisal twine in the world. It was a neat little town and it also had a very old gas station.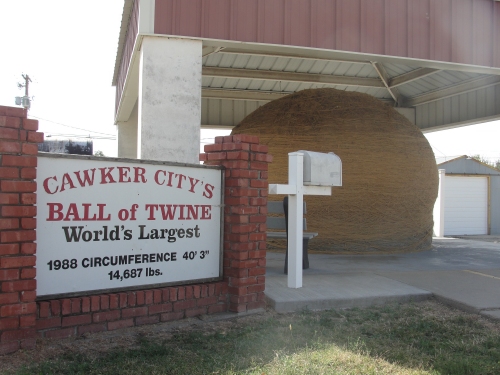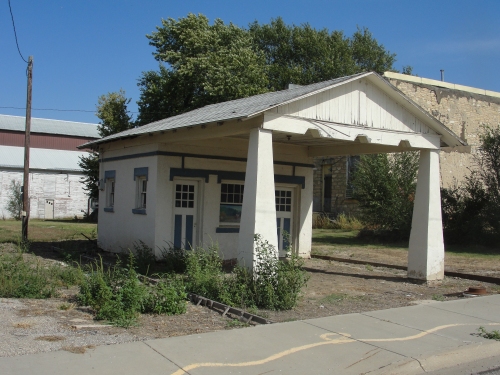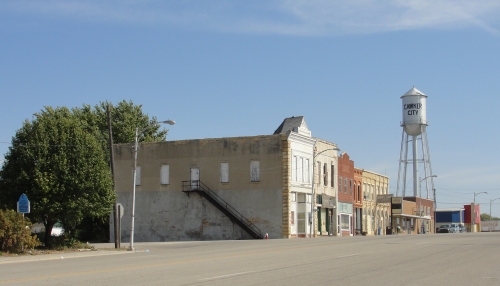 We ended up in Goodland, Kansas which had the largest Van Gogh painting in the world, up on an easle.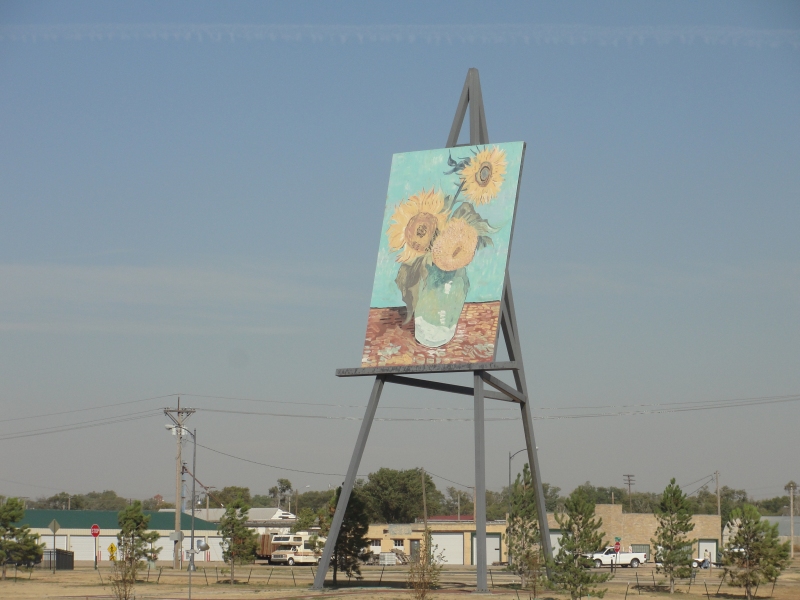 We decided to head south rather than head up through Colorado to Yellowstone due to the snow storms. So it was back down through Colorado back to New Mexico. We actually crossed our own path at Las Vegas, New Mexico (where we spent the night). The wind through Kansas was horrible (35-50 mph gusts). During one stop,
I took a movie
hoping to get the sound of the wind passing through the silos...but got mostly wind noise from the camera mic. This does give an idea of what Kansas looks like. We blew through New Mexico and Arizona pretty quickly. Didn't take many pictures because we have been there before. Made one stop in Arizona for a driver change and I took this picture of a mesa because I liked it.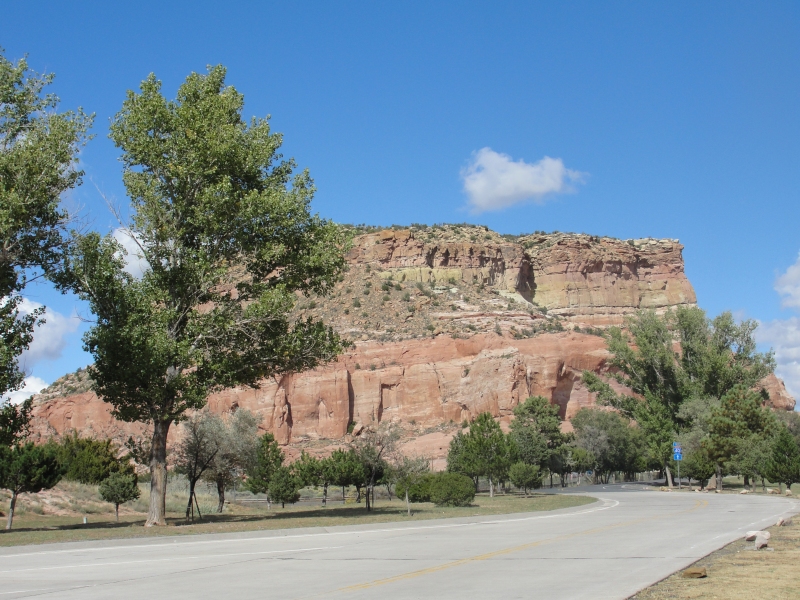 We spent the night in Kingman, AZ which happens to be the home town of Andy Devine (quite the character actor) and then off to California. Had to take a quick picture of the wind farm whilst we were stopped for gas north of Barstow.