USA Tour Week Two - Sept 11-17
After departing Durango, we had a change in plans again. We headed down Highway 6 again (like our April 2010 trip) and went over that 10,500 ft non-pass. At least there was no snow this time. We drove down past EarthShip II againand stopped for lunch at the Rio Grande Gorge. We started looking for places to stay and decided to head down to
Carlsbad Caverns National Park
. The description of the KOA was so nice, we decided to stay there a couple of days. So, we got in late, and the next morning went to the caves.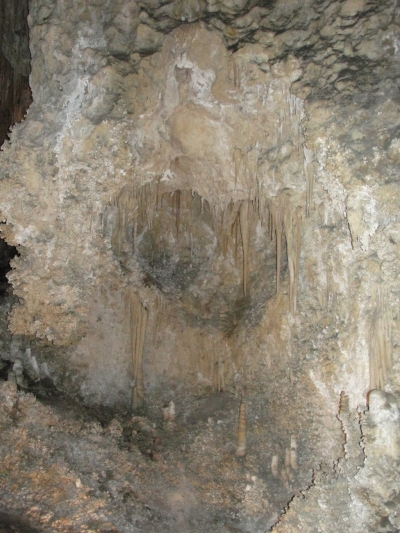 This was another place we had visited with the girls. Things had changed quite a bit (go figure). 20 years ago or so, we had quite a hike up and down from the natural entrance.
Mitzi got to stay in the park kennels so we didn't have to keep the generator/air conditioning running in the motor home.
This time we found they had installed an elevator to take us down to the main level. We took that option. The elevator went down about 600 feet or so.
We went to the main cave and took the mile or two walk around the galleries. It was hard to get good pictures, the lighting wasn't as it was. We also found most of the pools were dry. Janice asked a ranger about that and he said 20 years ago, they piped in water and had stopped doing that some time ago.
You can see some
of the pictures here
.
We returned to the Carlsbad KOA, did some laundry, had a swim, and hot tubbed. The Hot Tub was great, especially since the pool must have been chilled. So, the next morning we headed towards Temple, Texas to see my cousin Mike. We ended up stopping at Lampasas, Texas at a Good Sam RV park.
Well, we tried to visit Billy The Exterminator in Benton, LA. The GPS took us (using the address on the VEXTRON web site) to a private residence, so we didn't drop in. We did see a sign for the Eighth Airforce Museum so we went there...it was closed. However, the outside displays were open so I too some pix. Here's a couple below and a
slide show here
.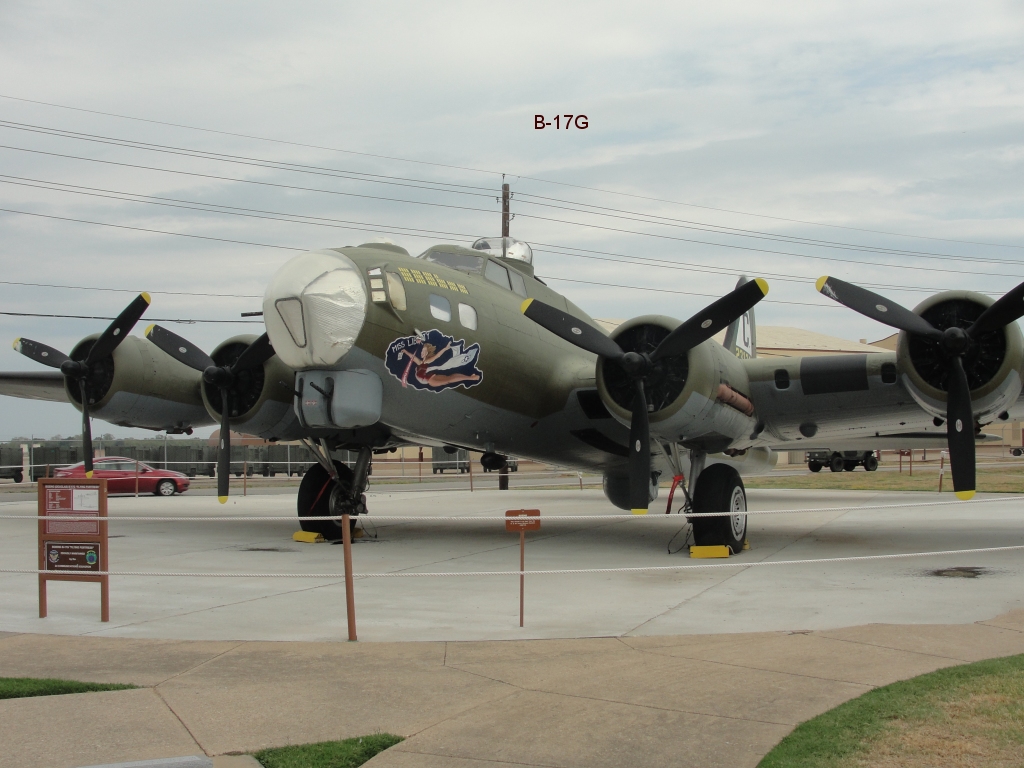 After that, we headed south and stayed in a Good Sam campground in in Natchitoches, LA. The next day most mostly spent on the road. We ended up in a KOA in Lillian, AL...just across the bridge from Florida. It was interesting as they had experienced a tornado 4 days earlier. It had flipped a trailer and the operators had to rescue the folks. Here is a picture of the trailer.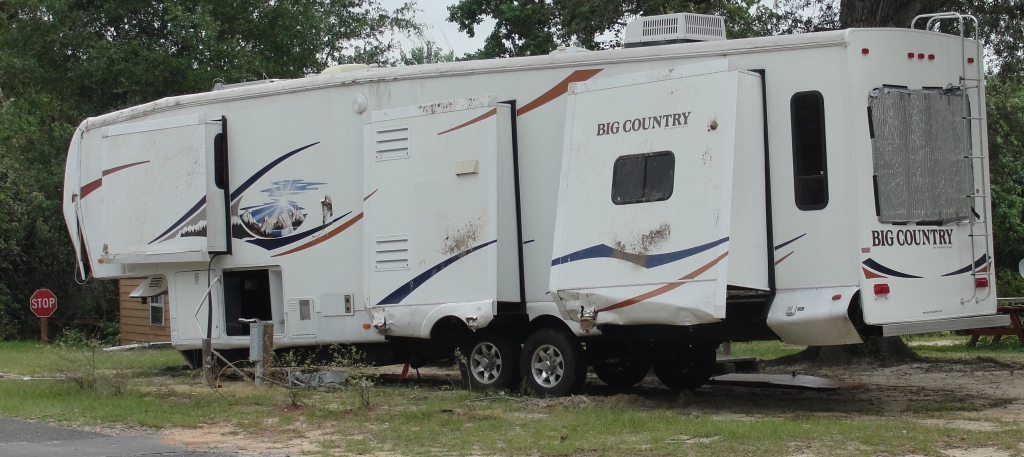 We drove through the Gulf Islands Causeway. It was disconcerting as the sand was so white it looked like snow. We did stop for a walk in the sand and gulf.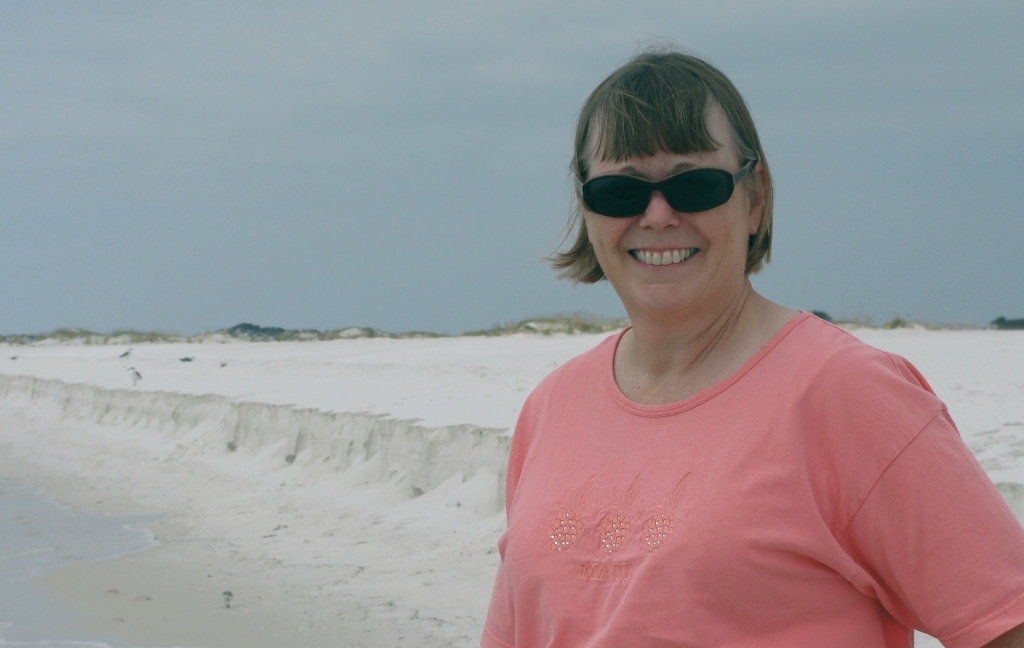 There is no way we could get through
Waffle House
country without stopping for a meal. Here is a picture of my bacon and eggs with "covered and smothered" hashbrowns (aka onions and cheese). Note: There is a metric for disasters which was developed based on how long it takes the local Waffle House to open again.
Waffle House has a corporate policy
to open as soon as possible during a disaster to help the community.
We ended the day at Perry, FL at a campground. Got to see our first spanish moss.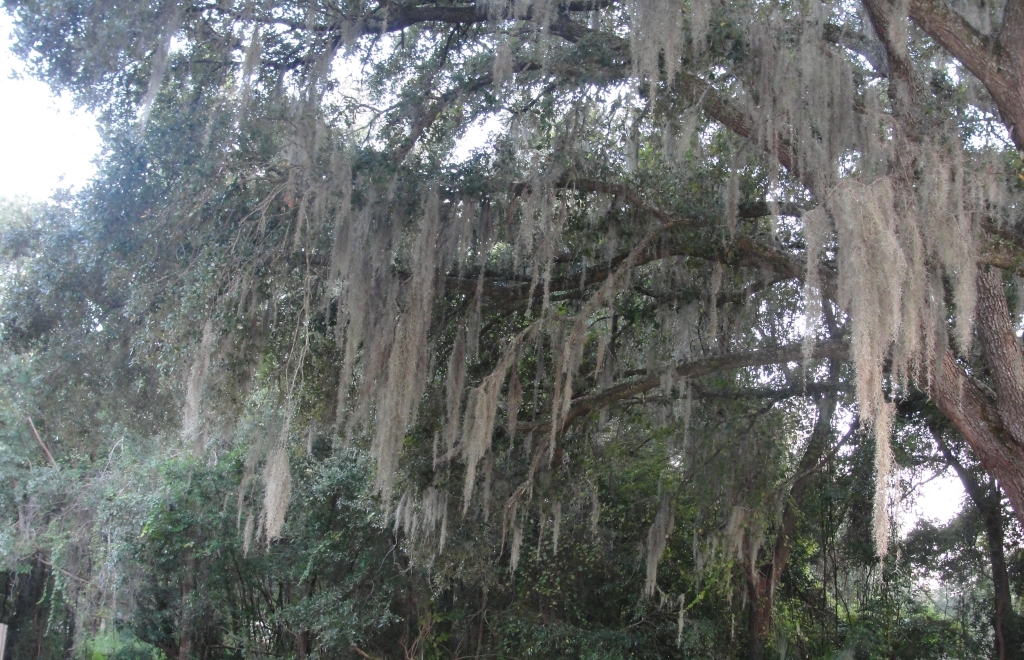 We headed towards Pine Island, FL. Our friends, the Myers, have purchased property there. We stayed at HUGE, EMPTY KOA. There were at least 3 lakes and 360 sites (mostly empty). It looked like it was a large snow-bird site. We did get a place to park next to a lake. No, Janice did not walk Mitzi around it as we didn't know if it had alligators.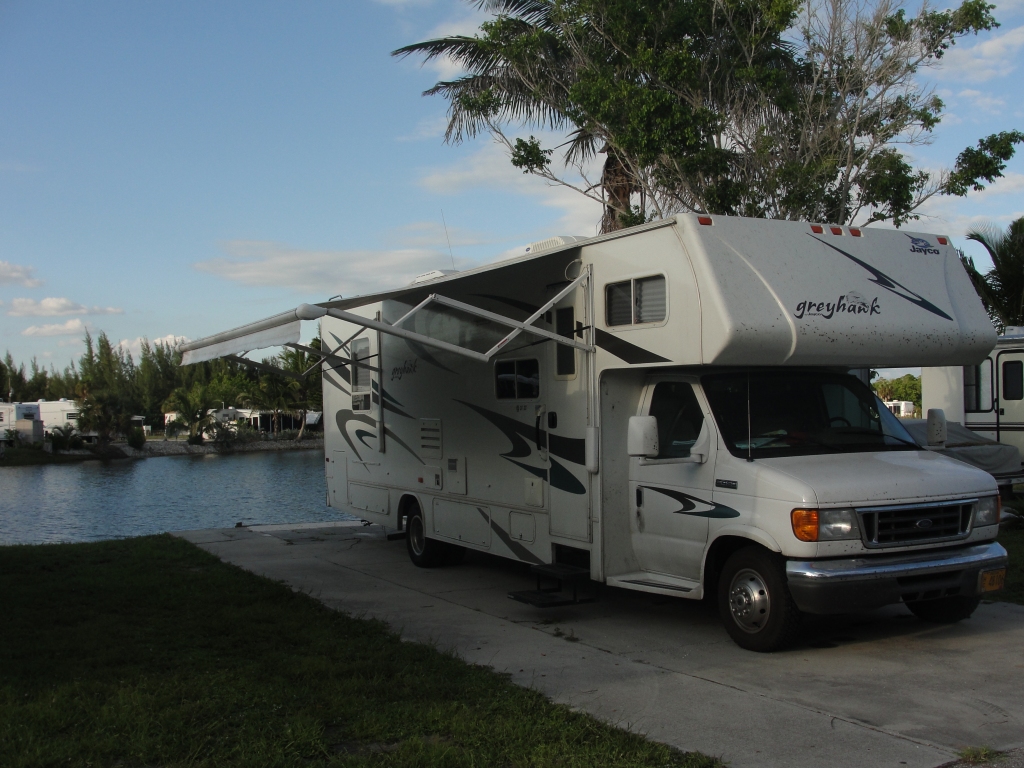 After that, on our way to the Keys.