Day 3 - Trip to Hilo
The last totally free day we decided to take a trip to Hilo. We did it in a way that we basically went on most of the roads whilst in Hawaii. The weather took a decidedly Northwest turn with cold rain. Does the next picture look familiar?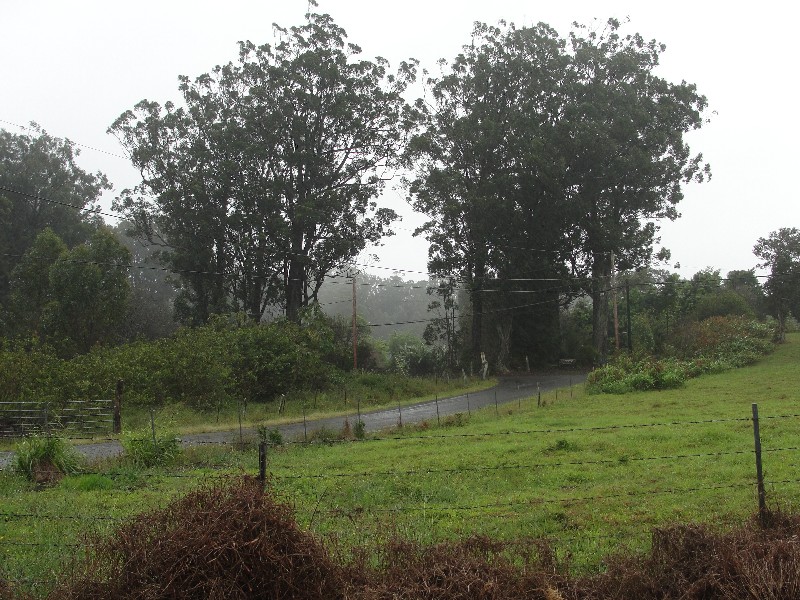 Along the way there were some spectacular waterfalls, especially since it had been raining in that area a lot.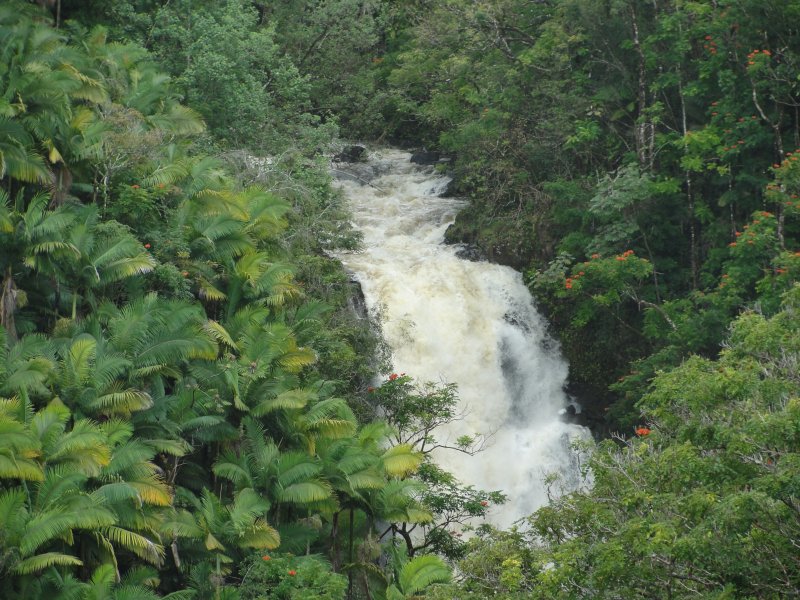 We stopped at Kolekole park to eat our lunch. It was interesting seeing the river battle the incoming surf.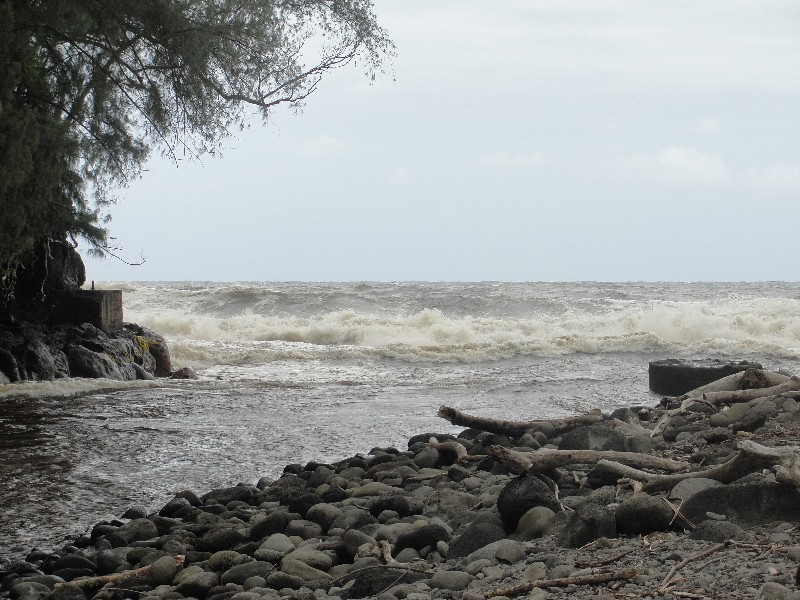 We tried to stop at another waterfall, but it was raining too hard. So, we went on towards Hilo and stopped in this little town. It also had the biggest couple of trees I had ever seen so I had to take pictures of that.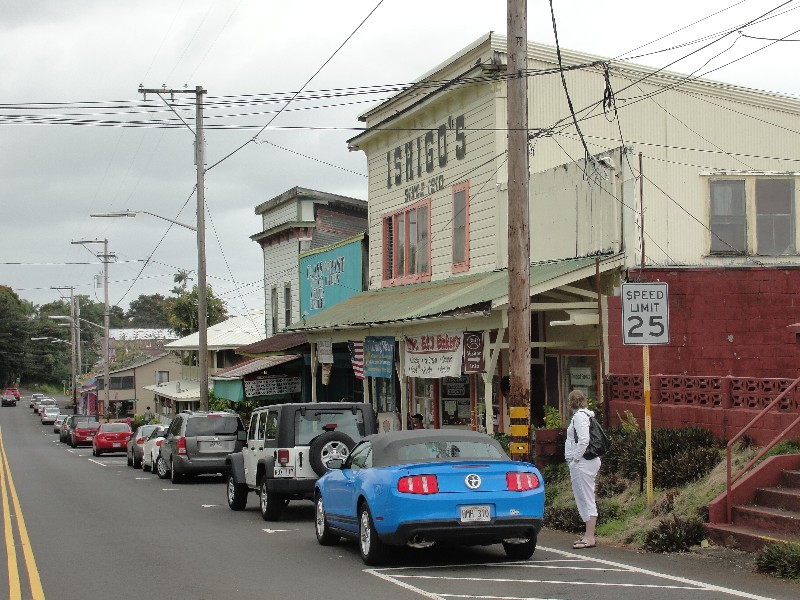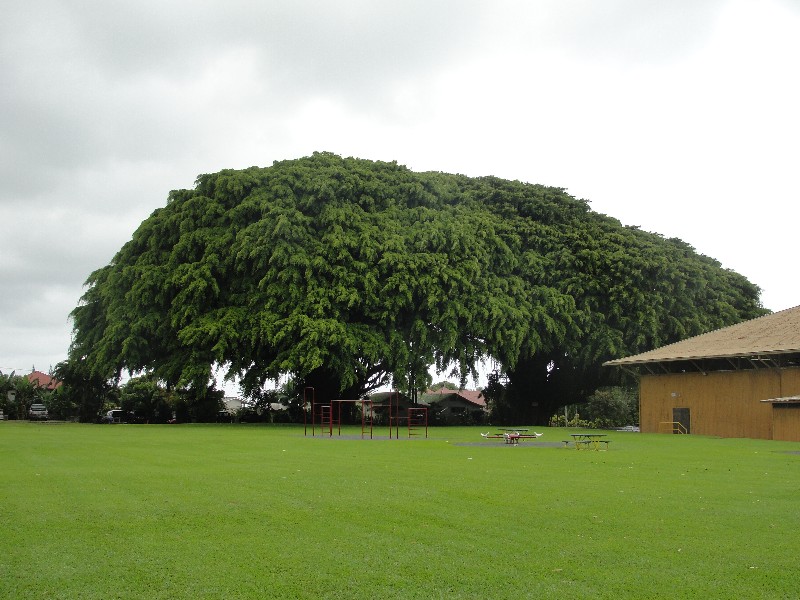 Sheryl is Janice's Aunt's sister (whatever that is). She and Gary are retired and decided to look at snowbirding in Hawaii. They had rented this place for 5 months and were looking for a condo near where our condo was (the weather is better there). This place is on a palm plantation and from their front porch, what a view.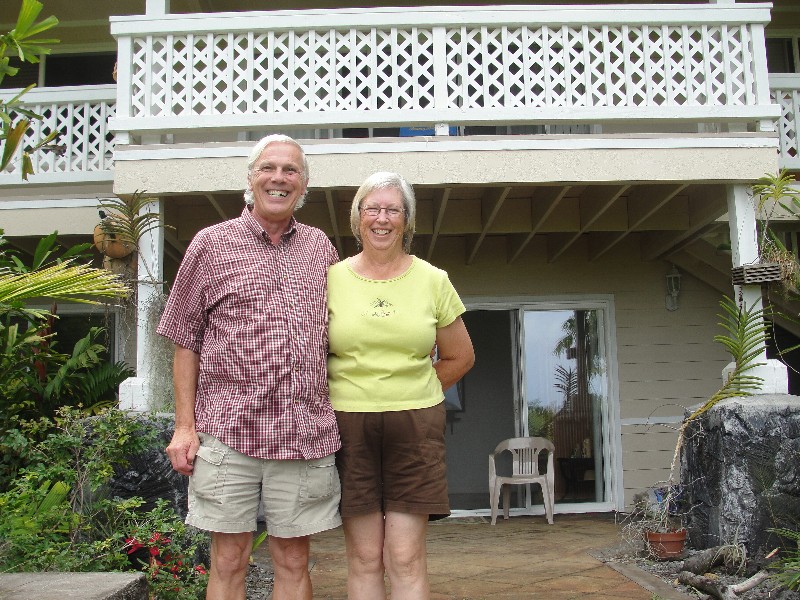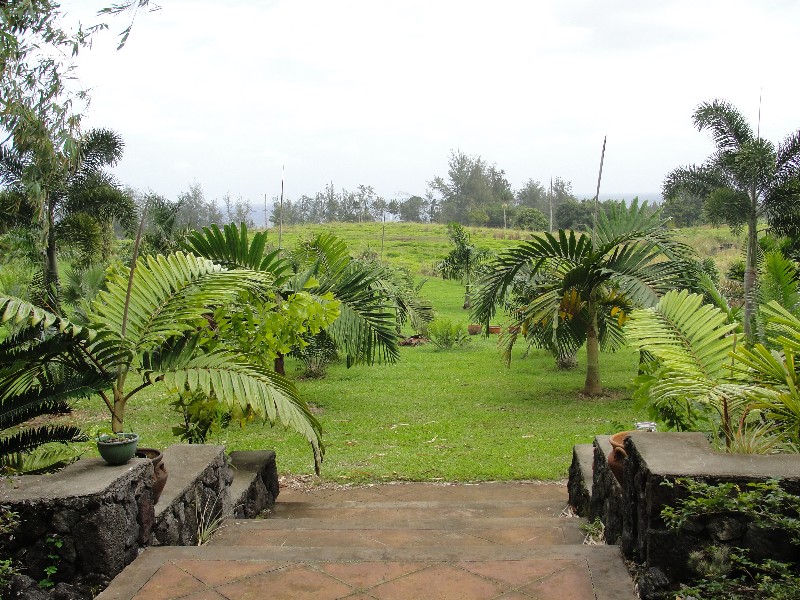 Then it was off to the lava fields. During certain times, if you go at night, you can see the hot lava glowing red. This was a quiet time though. So we just had a good time looking at the awesome destruction. This event happened about 10 years ago.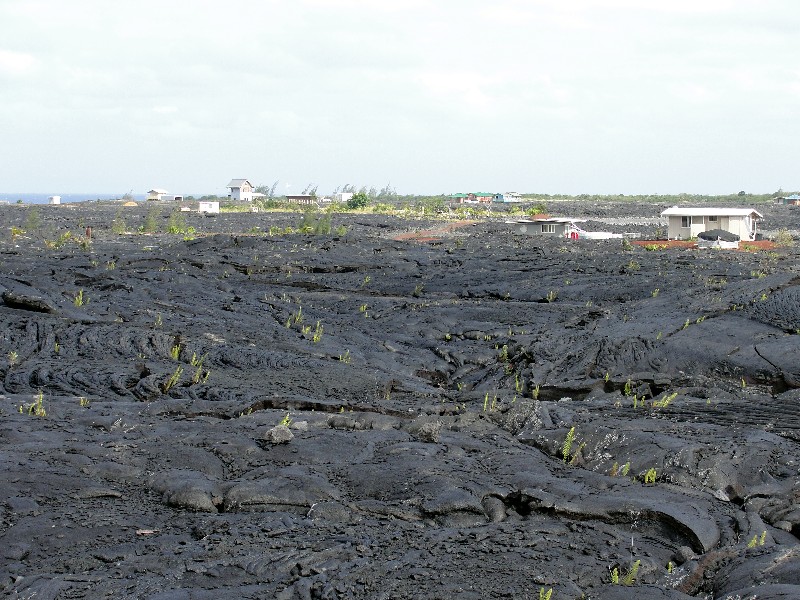 It almost looked like a moon scape.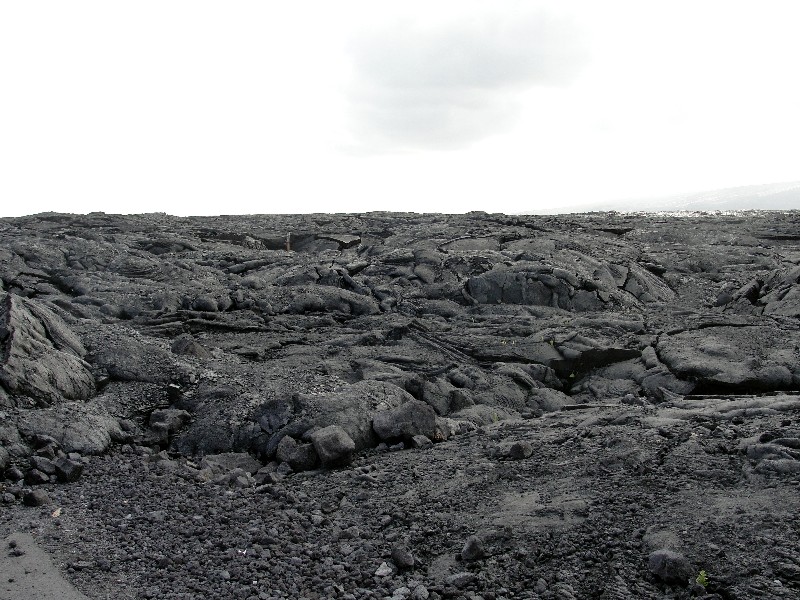 I imagine that the folks living in these houses were really sweating it. Some of the employees at the fields told us that most of this land was owned by orchid farmers. Some people have elected to come back (as this is still their property. These houses are isolated and have no services. They generate their own electricity and use wells for water. It must be something to have a lava field for your yard...low maintenance.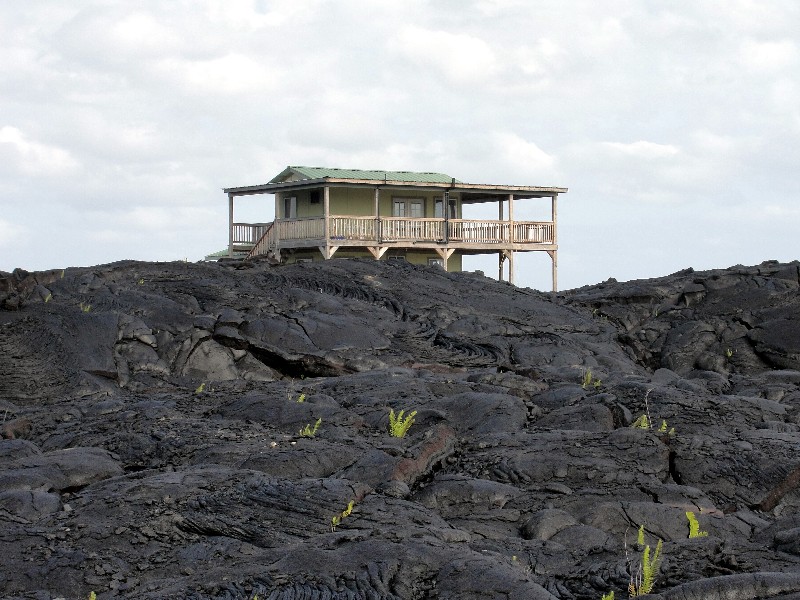 Here is a
movie
with a more panoramic view of the destruction. Sorry for the wind noise, it was very windy.