Alaska Adventure - Day 1, bum around Wasilla
We arrived around 12:30 pm, took a tour of Jeanette's Dental Office, and then went to their house to get settled in. After a great dinner of piroshky, we headed out to see Jeanettes Mom in Palmer.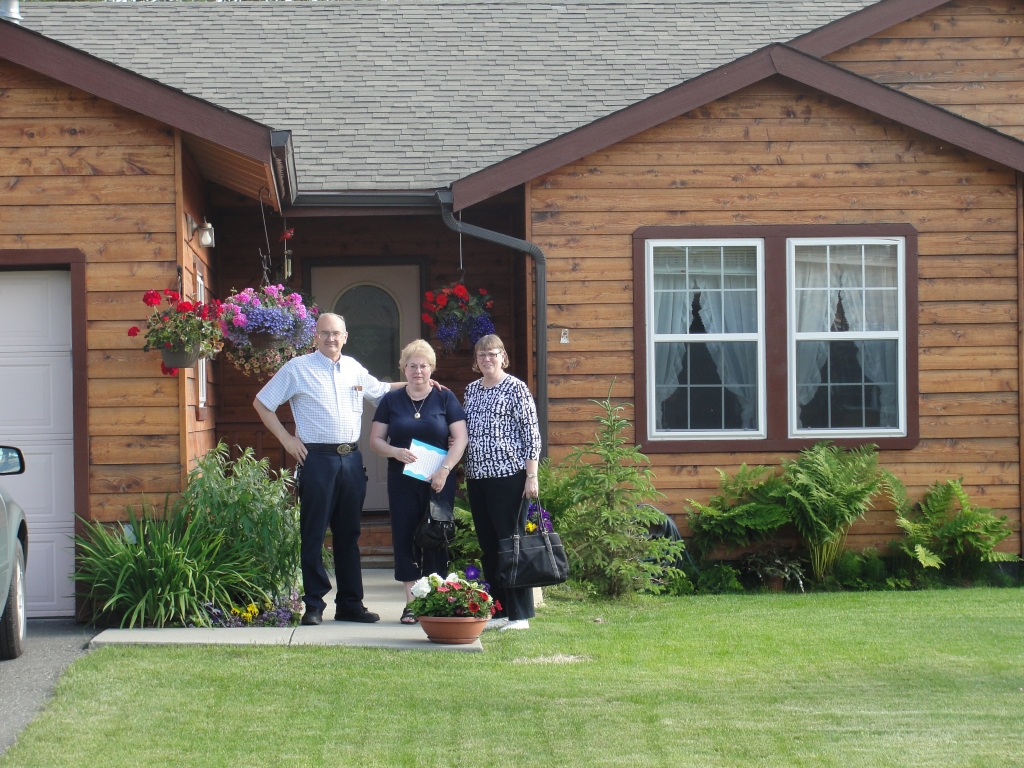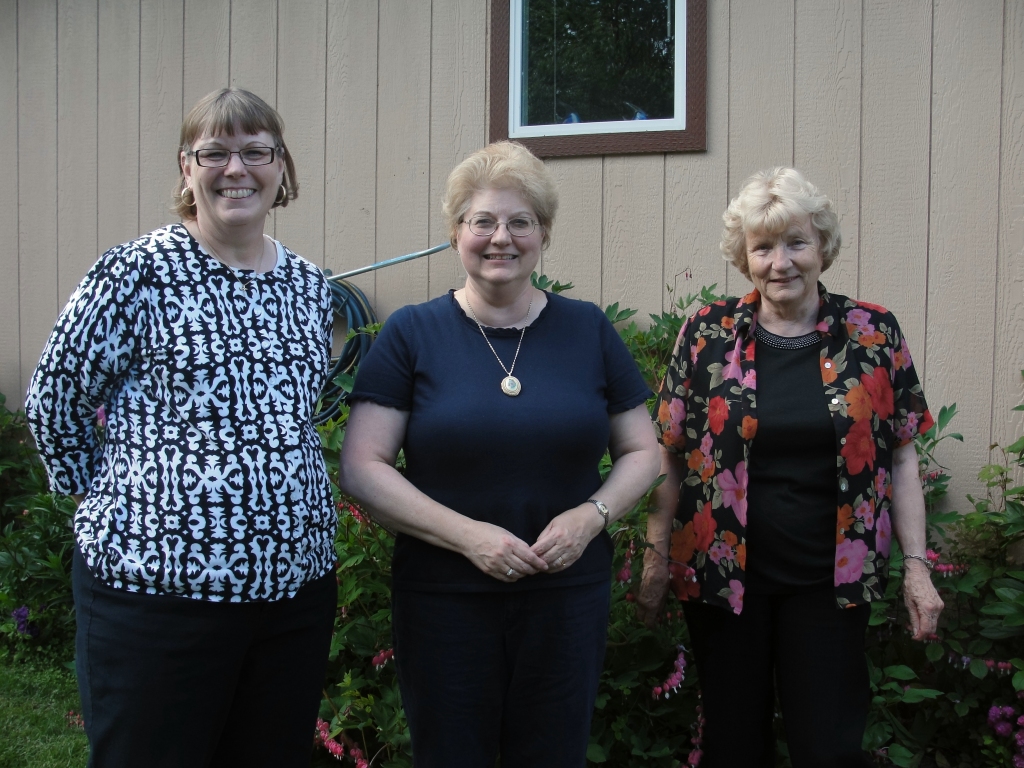 Agnes had some huge poppies, and Eric volunteered for a picture to show how large they were.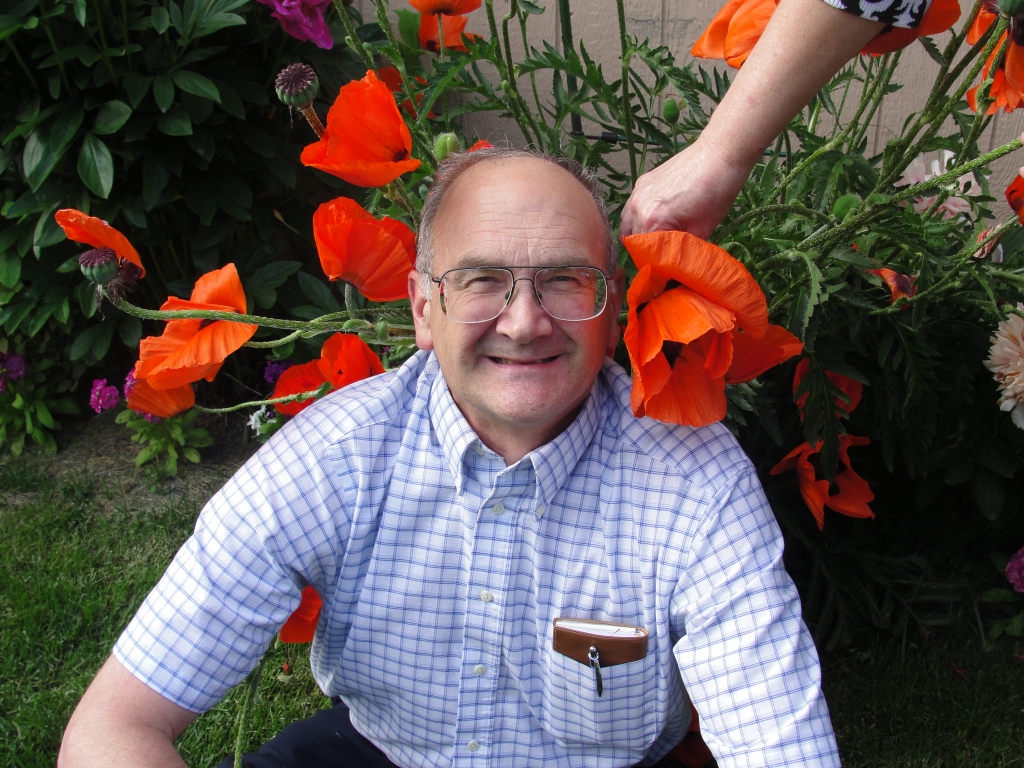 Then it was off to see Jeanette's relative who had a Yak Farm. He also is a big grower of organice vegetables and has his own brand of carrots.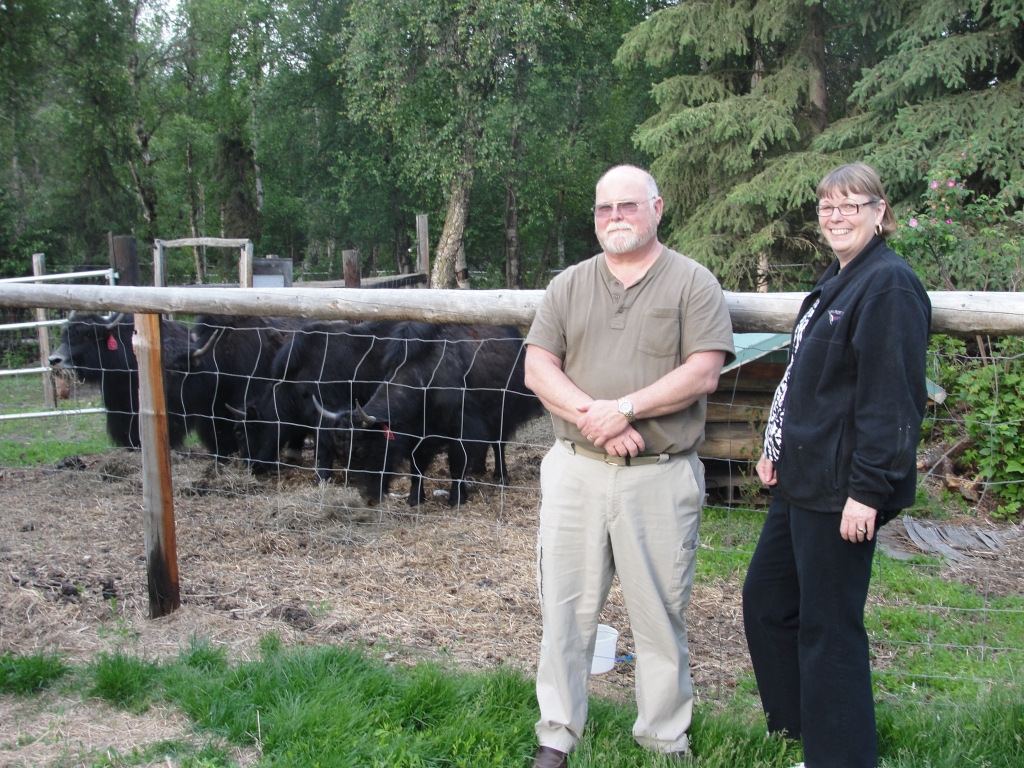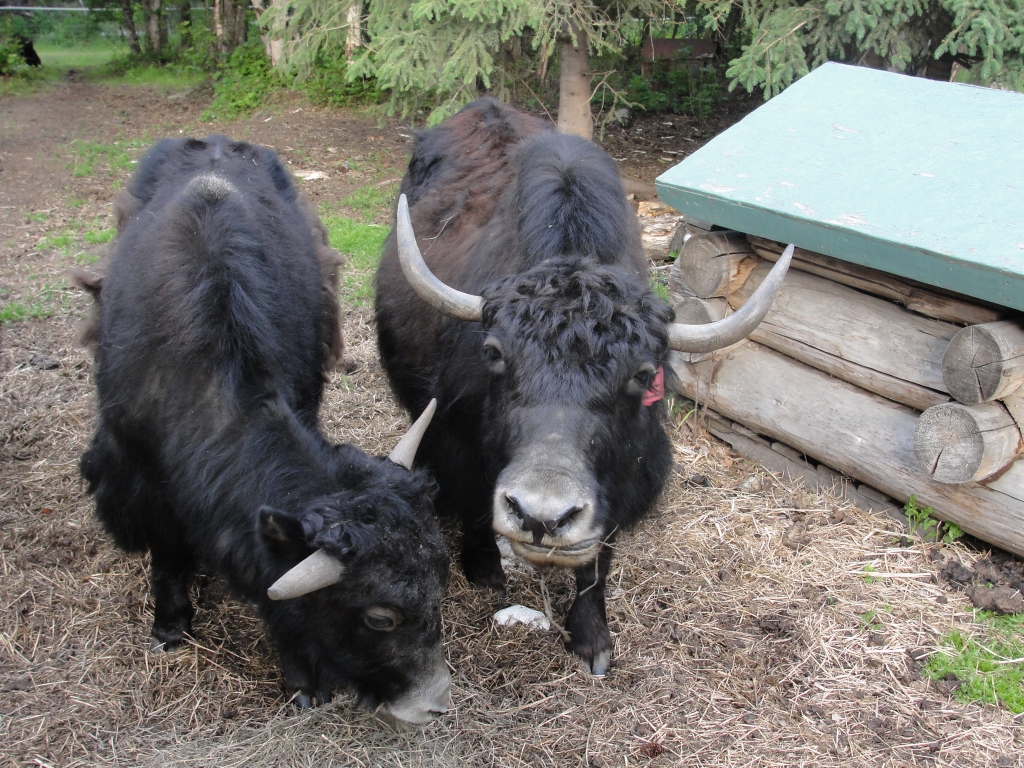 We made a quick stop at the raindeer farm for a photo opportunity. On the other side, it was a great view of layered clouds and mountain.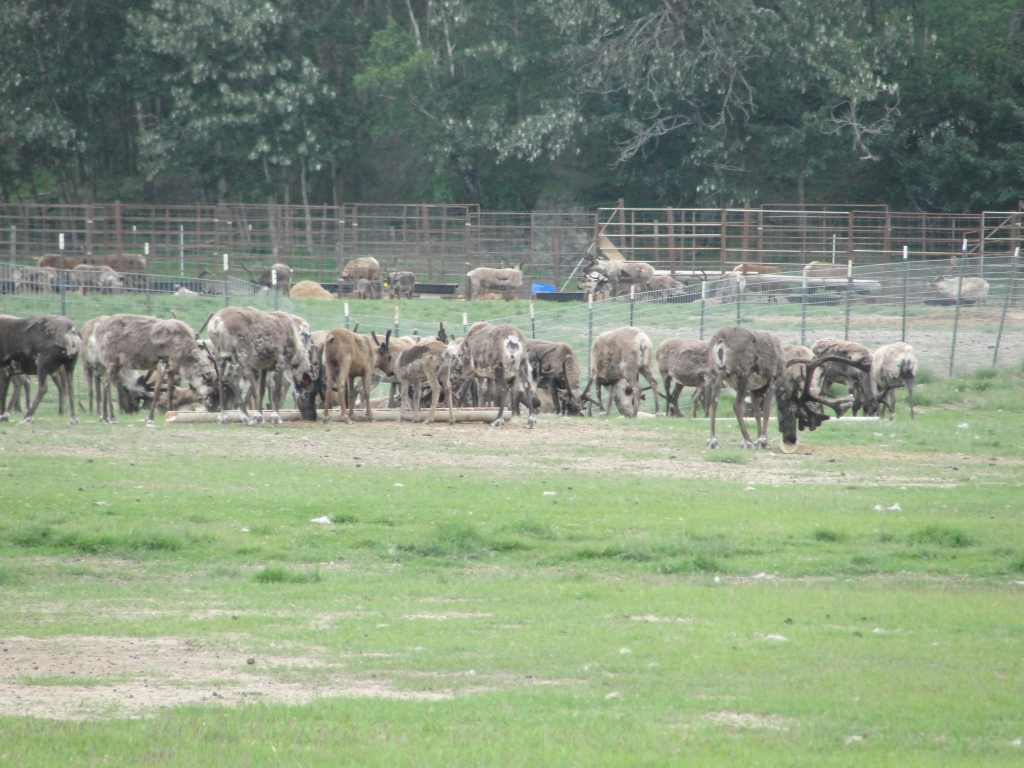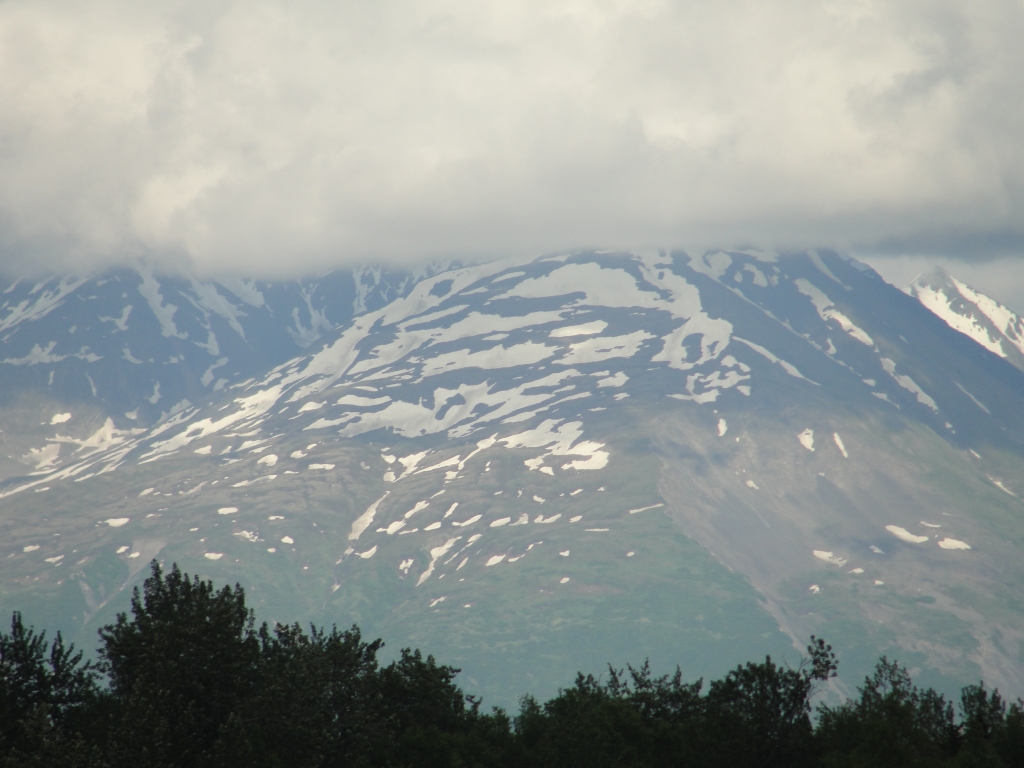 Finally, we made a stop at an overlook for Matanuska River Valley got some great pictures.