April Trip 2010 - April 26
The Gallup KOA was close to the train and highway so not much sleep, but we took off towards Taos. The first stop was the
Loretto Chapel
. The story here is that there was no staircase to the choir loft as when it was finished in 1878, the carpenters said they had to use a ladder as a staircase would take up too much room . The nuns prayed a novena to St. Joseph (patron saint of carpenters) and on the ninth day a carpenter showed up looking for work. He built the staircase and left without payment. Engineers have marveled at how it could hold the weight. Some pictures of the chapel are below.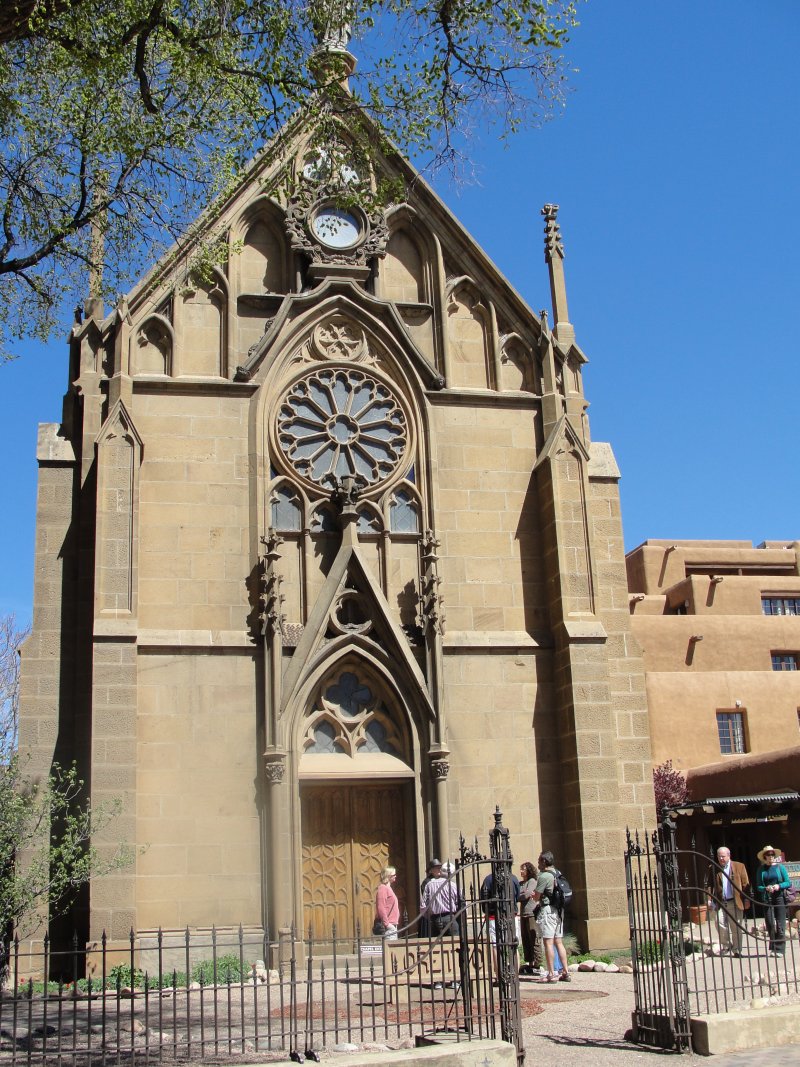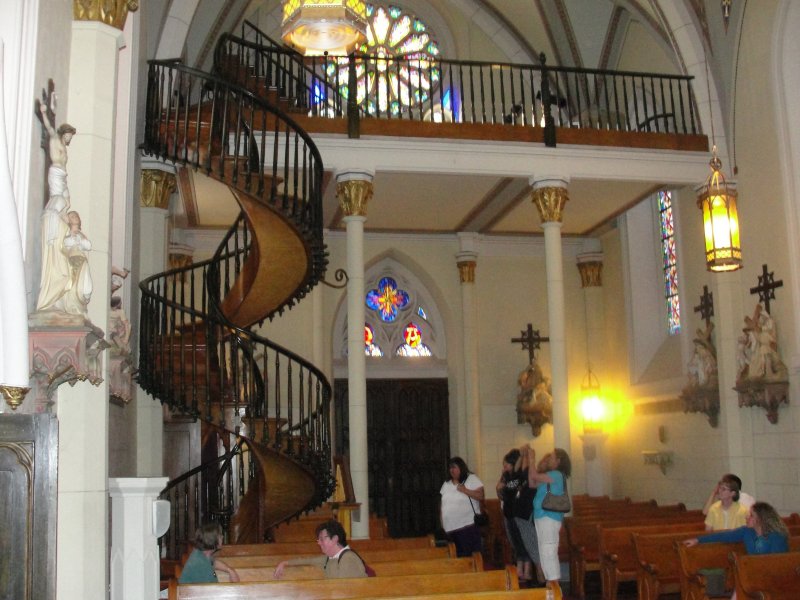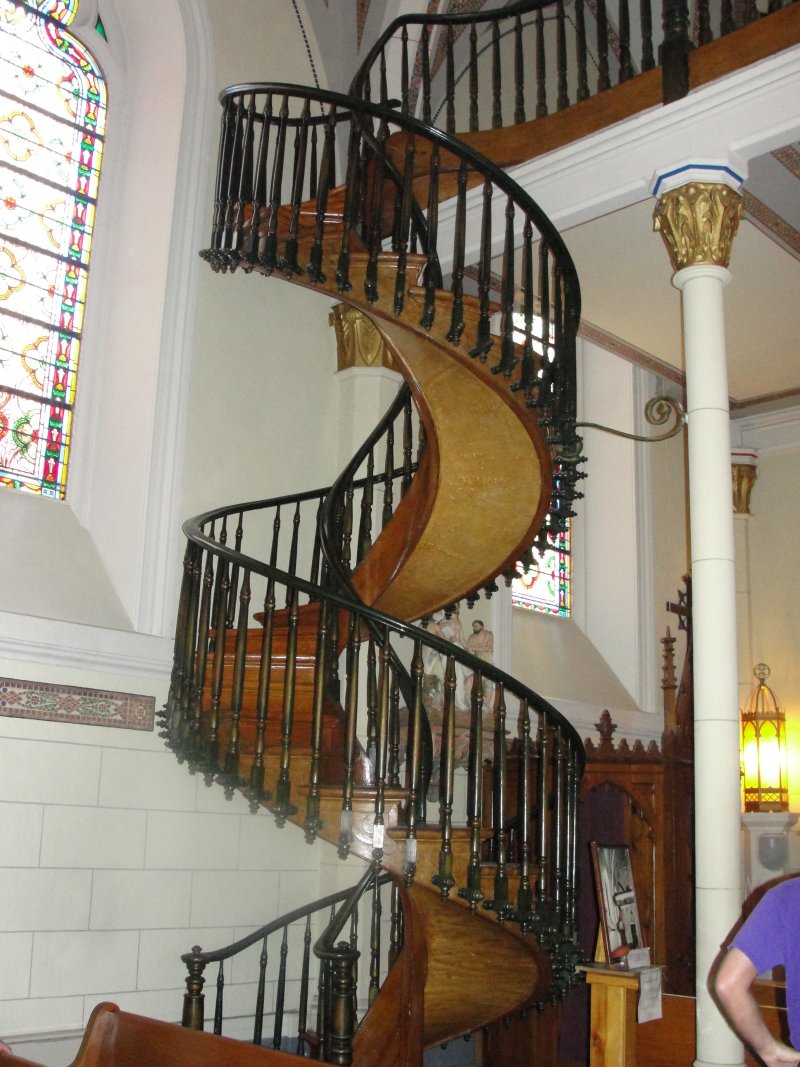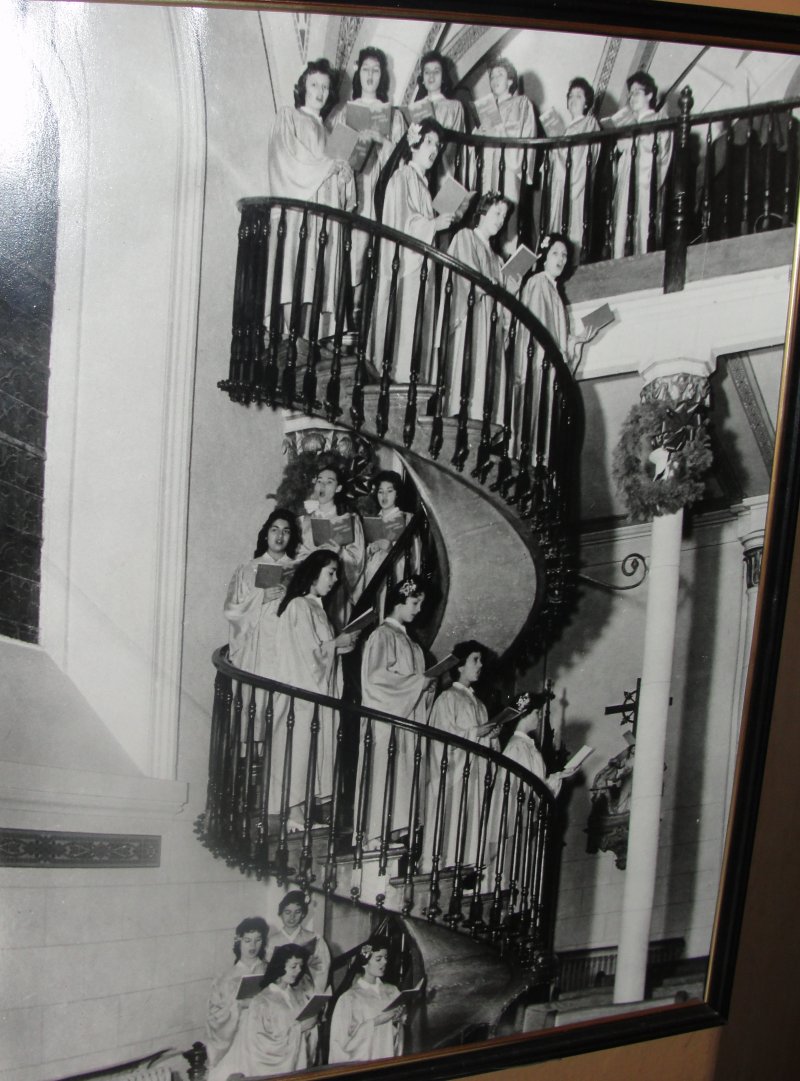 The original staircase had no railing. That was added later as it was very scary to climb. The next stop was the
El Santuario de Chimayo Shrine
. This one had an interesting history. It is known as the "Lourdes of America". No one really knows the total
history
, but a farmer found the site with a crucifix and the dirt is believed to have a healing power. No pictures were allowed of the inside, but there is a small hole in a small room where believers can pick up some of the dirt (which has healing properties). In the adjacent room, there are crutches left by healed folks along with a lot of pictures. It was facinating. We met a man there who was healed (and saw an angel) who gave out bags so being believers, Janice and I collected some dirt to bring back home. The surrounding grounds were very interesting as well. Some pictures below.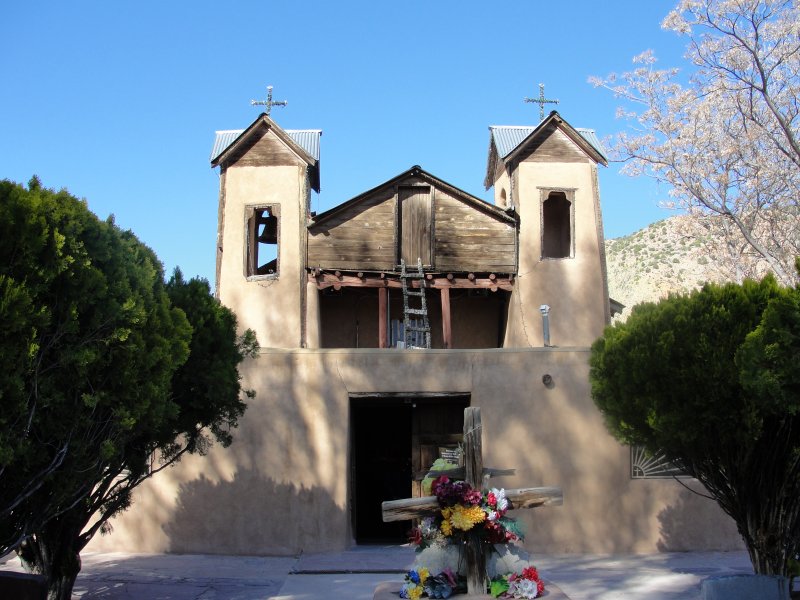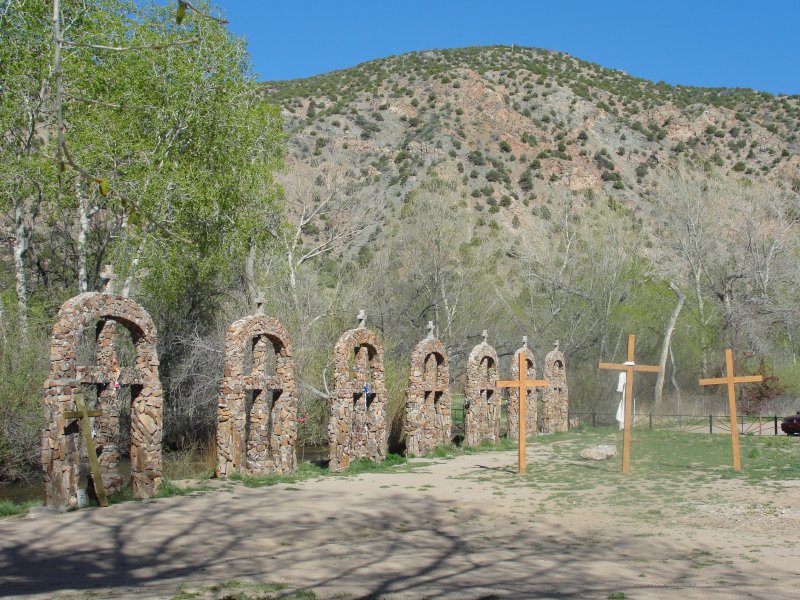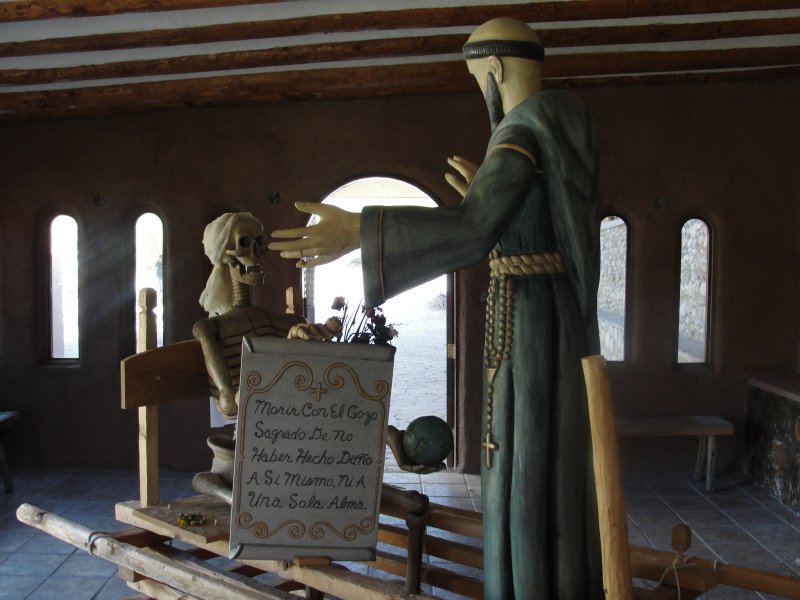 Janice made a friend there.
We took the "high road" to Taos and saw some great scenary and busted the altitude record again. Here is a picture of the Garmin screen, but I thing we got to 8646 feet.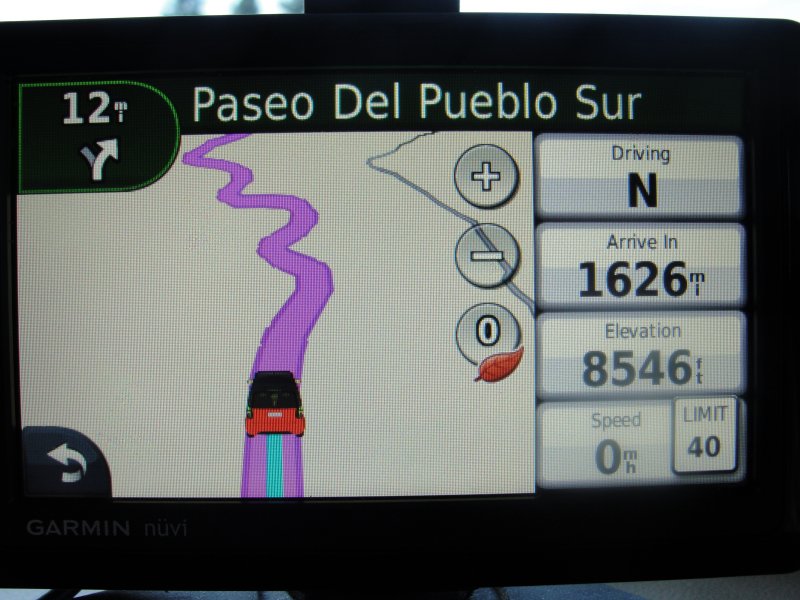 Ran across an interesting cemetary and had to take a picture of one of the graves.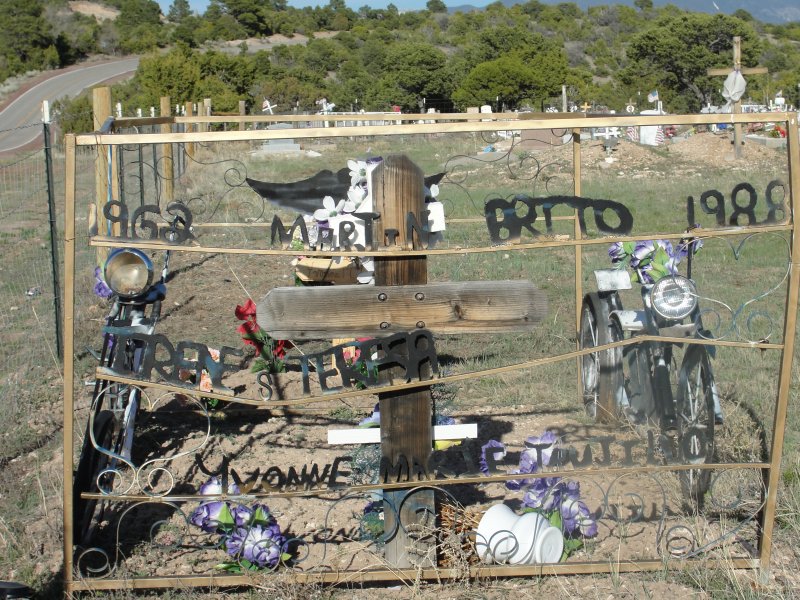 We ended up going down some scary roads. Janice alternated between Suduko and worrying about my driving.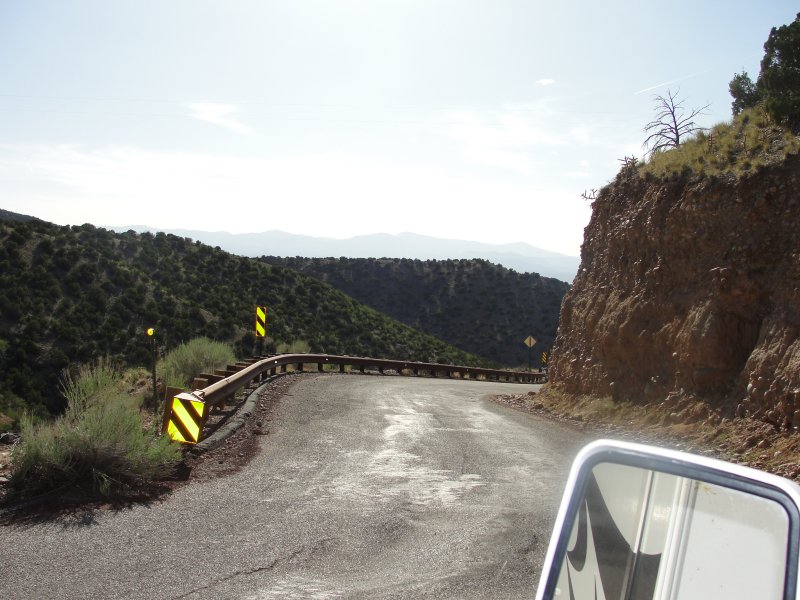 We finally made it to Taos and stayed at a really nice campground with a great view.
Janice was tired of fiddling with the existing sewer setup so we had bought a new one and she installed it that night. It will be much easier to deal with.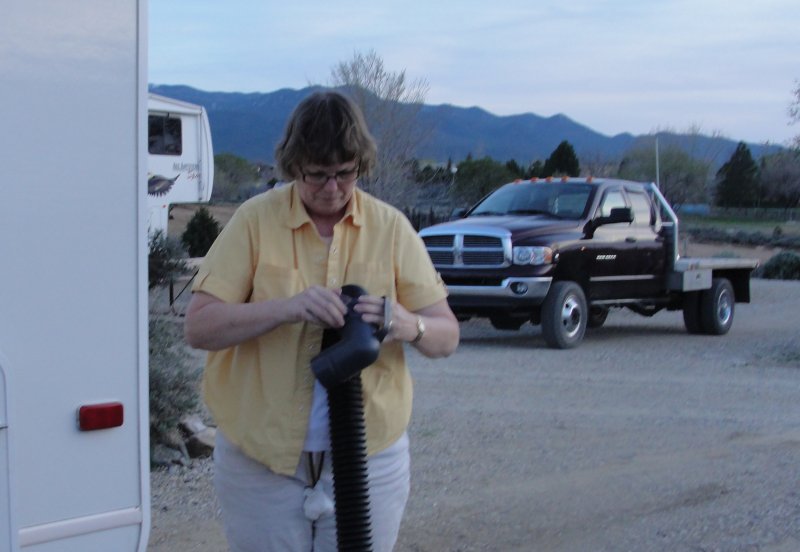 Tomorrow we will tour Taos a bit and then start heading east to Monument Valley.